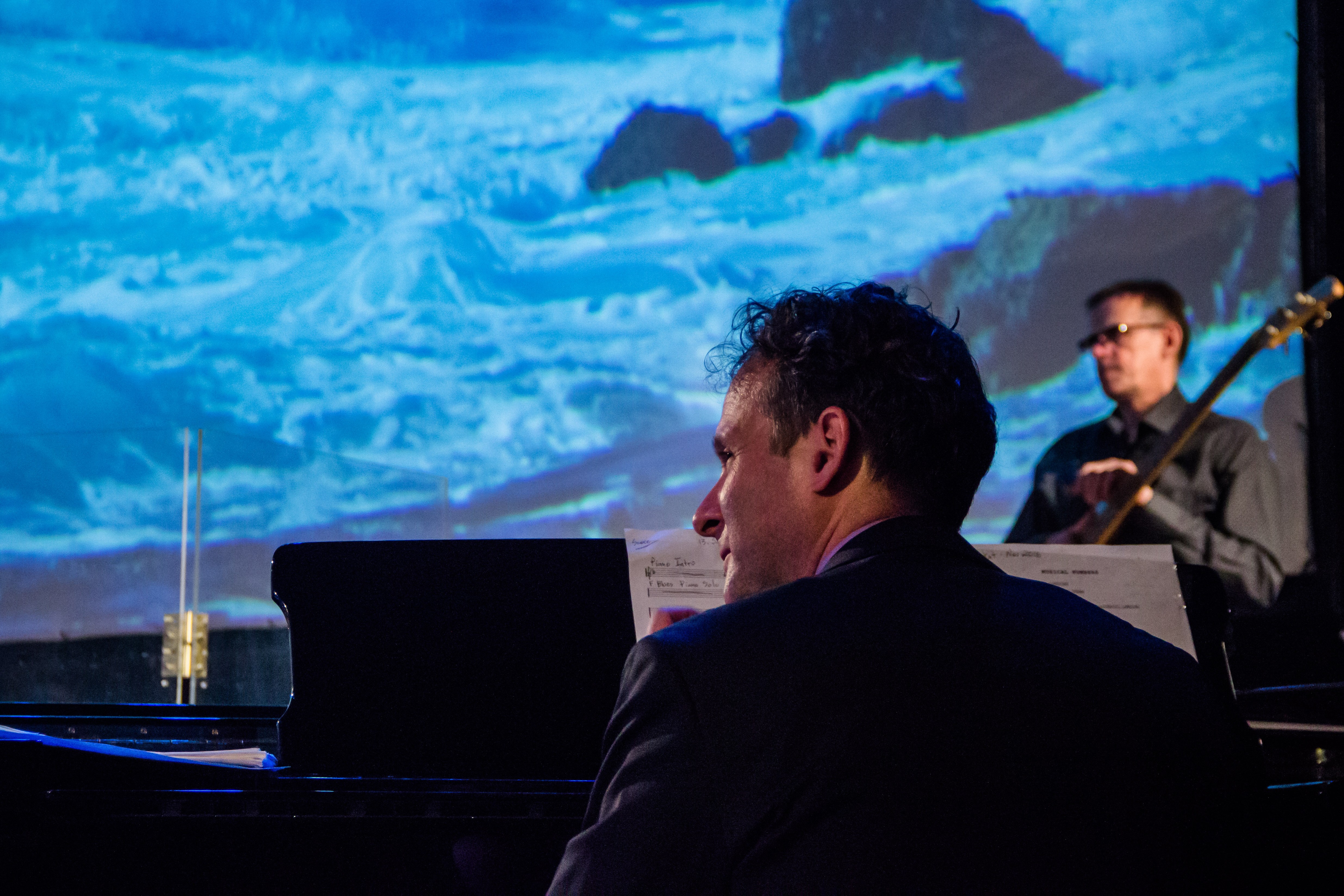 I am so happy to share this video of the title song of Message From Saturn from the Euro Asian premiere in Yeketerinburg, Russia in November of '16. The joy generated in this intergenerational and cross cultural collaboration melted the ice. Here's to more blues in 2017!

When your baby left you, you need the blues. When you can't get satisfied, you need the blues. When the one you love takes up with someone else, you need the blues. And when you feel you've been mistreated, you have got to have the blues. The blues is bad. Playing the blues is good. […]

I really believe the blues can save us, but we all have to take part. This CD is the culmination of a journey that began when I was in high school basking in the glow of artistic fire, resilience and beauty that was in the Crossroads Theatre in New Brunswick, New Jersey, near where I grew […]
"Solid and swinging." – Scott Yanow, L.A. Jazz Scene
"…a freshness and riotous joy that make you feel you never heard jazz piano before." – The Jazz Patriot, NYC
"I learn from Eli every time I see him work." – Wynton Marsalis, Trumpeter/Composer
"…one of the miracle workers… the driving force behind an extremely successful series of jazz musicals…" -Tom Greenland, All About Jazz New York
"I have to congratulate you… for your creative approach." – Dave Brubeck, pianist/composer
"I watched your DVD and thoroughly enjoyed it." – Bill Clinton, President/Saxophonist
"A true Eulipion, swinging poet of the piano, transcendental educator, and powerful purveyor of the truth and the light." Todd Barkan, record/concert producer and lyricist for "Bright Moments," by Rahsaan Roland Kirk.