Dear Contestants of Kamerton's We are Playing Jazz Festival, I am so happy to hear that you are playing jazz together! And this is the most important thing, together. Because as much as jazz is about individual achievement and expression on your instrument through improvisation, it is really about playing together with other people. Learning to groove in […]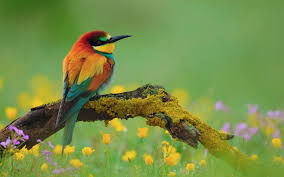 Have you ever noticed? The birds sing first. I mean, they have a lot to do, right? Gather food, fix up their nest. Even so, they make time to sing. That's how they always START. Makes me think of this… Once there was a town where everyone sang first. There was a song for […]

I am so happy to share this video of the title song of Message From Saturn from the Euro Asian premiere in Yeketerinburg, Russia in November of '16. The joy generated in this intergenerational and cross cultural collaboration melted the ice. Here's to more blues in 2017!
"Solid and swinging." – Scott Yanow, L.A. Jazz Scene
"…a freshness and riotous joy that make you feel you never heard jazz piano before." – The Jazz Patriot, NYC
"I learn from Eli every time I see him work." – Wynton Marsalis, Trumpeter/Composer
"…one of the miracle workers… the driving force behind an extremely successful series of jazz musicals…" -Tom Greenland, All About Jazz New York
"I have to congratulate you… for your creative approach." – Dave Brubeck, pianist/composer
"I watched your DVD and thoroughly enjoyed it." – Bill Clinton, President/Saxophonist
"A true Eulipion, swinging poet of the piano, transcendental educator, and powerful purveyor of the truth and the light." Todd Barkan, record/concert producer and lyricist for "Bright Moments," by Rahsaan Roland Kirk.