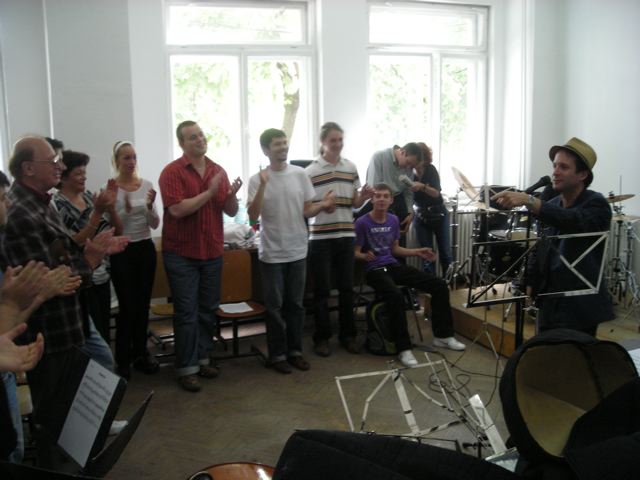 We did a workshop at the Univerisity of Oradea in Oradea, Romania.  Music students and professors joined us, some with jazz and blues backgrounds and some without.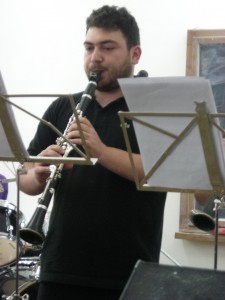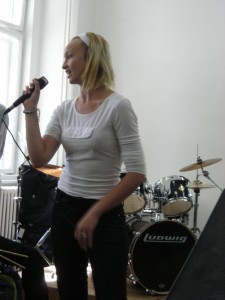 We started by hearing the students play…
Then we collected everyone's responses to the question:  "What do you like about the student performances we just heard?"  This generated a number of responses that gave us an outline for what we would cover in the workshop…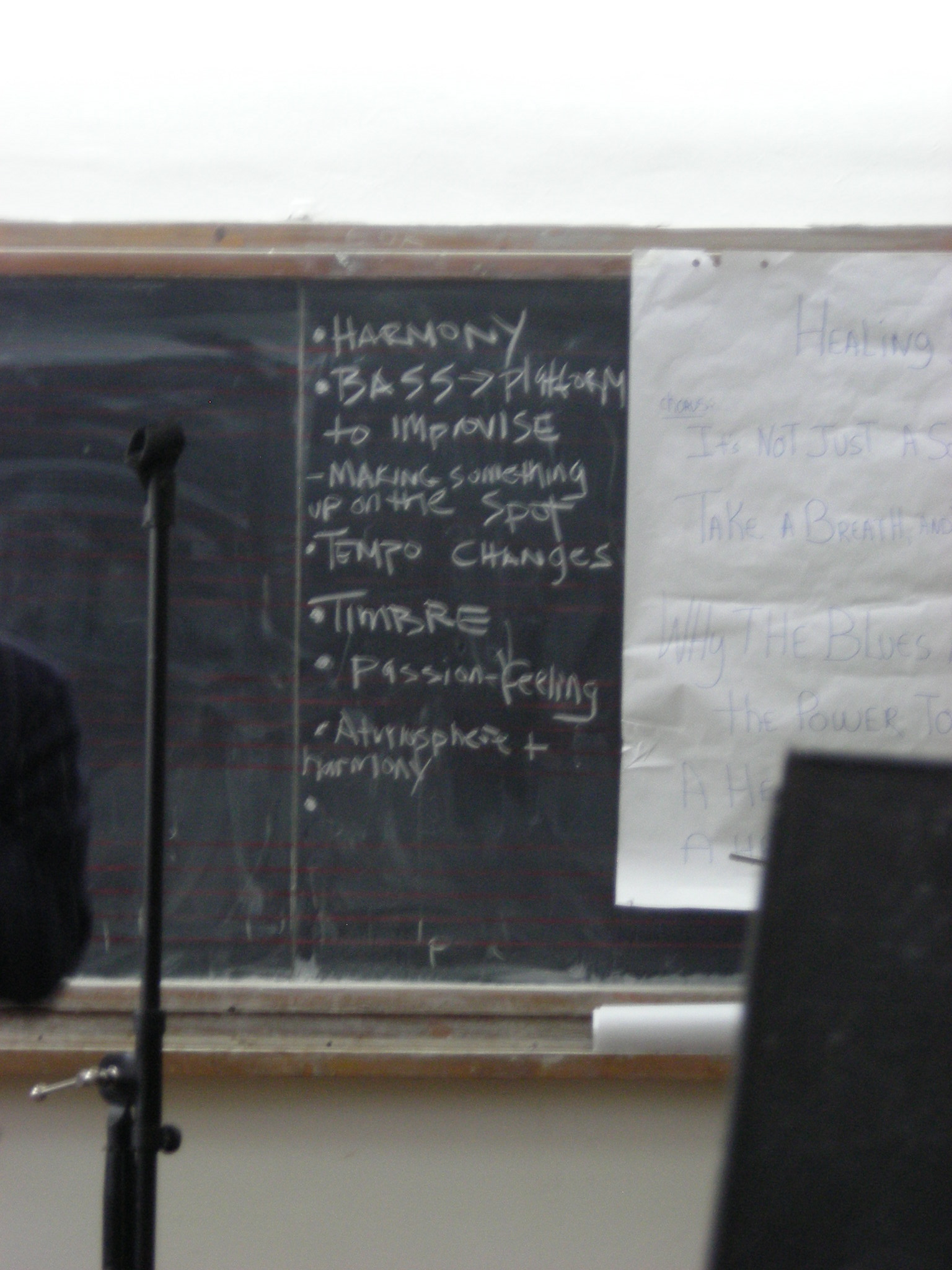 …and RHYTHM.
Then I told the story of American slavery and how music and religious practices helped African Americans survive the horror of it. I followed this with a hands-on experience of feeling duple and triple rhythm simultaneously, a foundational principal of African American music…
&fmt=18
Once this got going pretty well, I turned the floor over to LaFrae and she masterfully explained the "shuffle is the heartbeat of the blues," and then knocked them out with the "doodle-ahh."  Check out how many folks start really groovin!
&fmt=18
After this, we taught everybody the words to Healing Song and invited them to the concert that night.  We also invited some of the horn players to sit in on Night Time is the Right Time…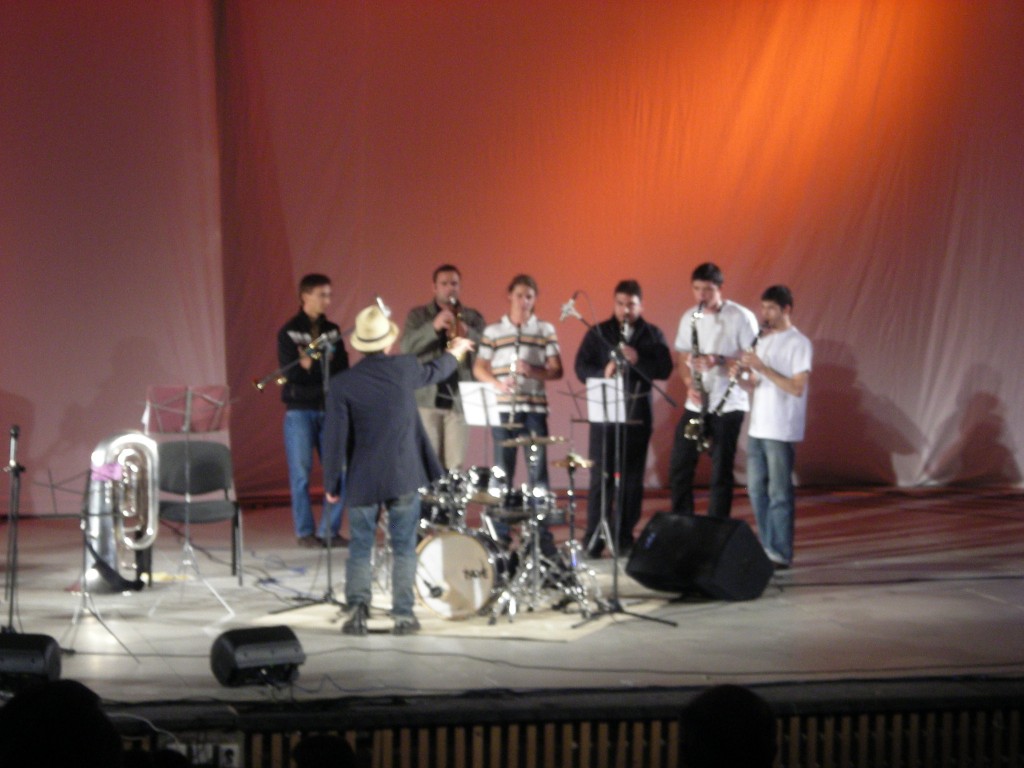 Here we are at the Cultural Center in Oradea, an 800 seat, former Communist meeting place.
Everyone kept apologizing for having us in that space–too big, too cold, too many bad memories there, but things worked out great.  We had 400-500 people show up, more than anyone expected.  As we played the room got warmer and warmer with deep feeling.  I played Shake Sugaree solo for the first time in concert and everyone sang along.  LaFrae took a killer drum solo on Billie's Bounce, Kate was her usual soaring self and the room really lit up in an extended version of Roll 'Em Pete with improvised riffs held down by the audience.  Chanell's magnificent tuba tone enveloped the room.  Healing Song was off the hook with everyone at their feet by the end.  We look forward to staying in touch with all of our new friends in Oradea.  Please do keep in touch.  Special thanks to our local host, Lucian Silaghi.  Best of luck with the Theatre renovation.  I'm sure it will be exceptional in every way.  And we do hope to return to play there in the near future!