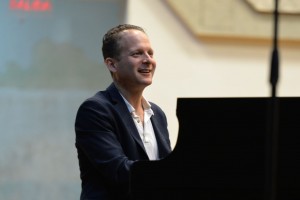 I am happy to announce my first ticketed live stream solo concert presented by the 
Global Music Foundation
 this 
Friday, October 16
 at:
3 PM NEW YORK, DAYTON / 2 PM CHICAGO / 12 PM SAN FRANCISCO
9 PM PARIS / 8 PM UK / MIDNIGHT YEKATERINBURG
1 PM GUATEMALA / 4 PM SANTIAGO, BELEM
I will be performing from my home in New York City and celebrating the 103rd birthday of Thelonious Monk, born October 10, 1917; the same year my piano was built in the Steinway Factory in Queens.
Tickets can be purchased on the Global Music Foundation website 
here.
TICKET PRICE €10.00 / £10.00 / $13.00 
_____________
Booking closes 30 minutes before the start of concert to allow time to process payments and send passwords.
I hope you can join me. It's going to be FUN!
Eli