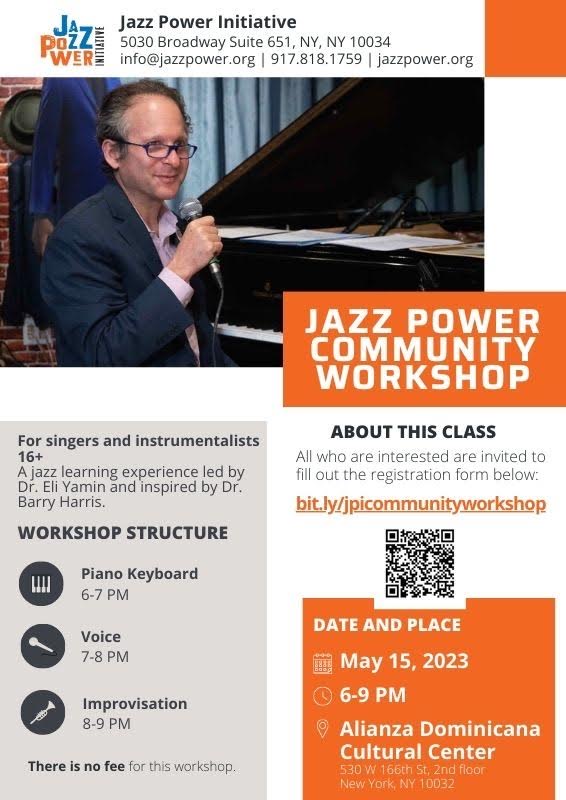 Grownups ask me all the time, "when are you doing a class for us?"
This is it, and it's FREE. Register here.
Piano at 6, Voices at 7, Everyone at 8
Come one and come all. Let's make it something special.
Alianza is near the 168th train station. #1 and A trains.
Looking forward to seeing you!
Eli